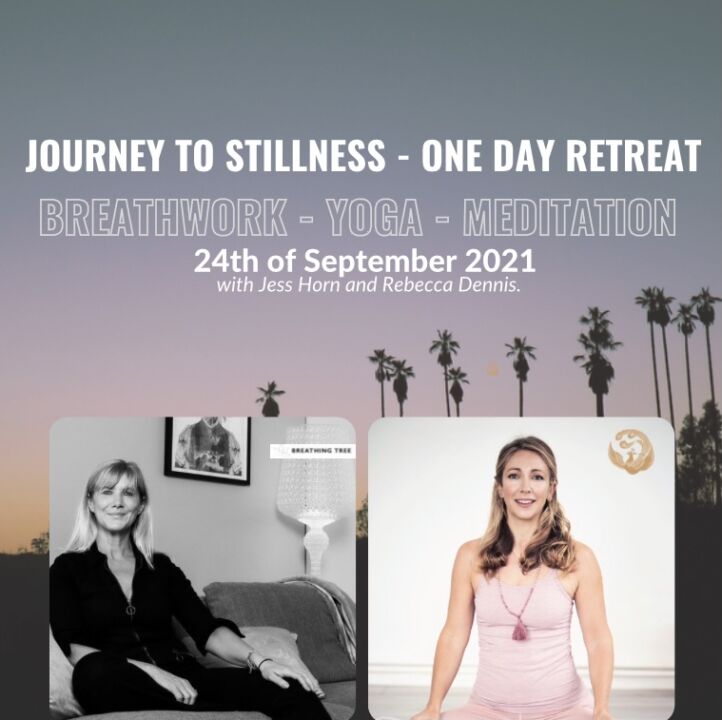 Friday 24th September
10am – 5pm
Samsara Retreat, Kent
Come and join Rebecca Dennis and Jess Horn for this full day breath and yoga retreat set in the tranquil gardens of Samsara surrounded by beautiful Kent countryside, within an hour from London. As we navigate through challenging life moments, space and time to be present and reflect are vital. The day will be completely dedicated to you and your well-being and will give you the Re-Set you need to move forward with ease, clarity and purpose. Overnight accommodation optional with eco hot tubs.
At this retreat, we'll nurture and revitalise the mind and body with relaxation time for you to feel grounded, focussed and centred through:
Mindful movement
Cutting edge breath work
Guided Journaling
Meditation
Deep Rest
Sound Healing
The day will be curated to enable you to land in stillness, so we can 'see' ourselves with more clarity. We will begin with a carefully planned, Slow Flow Yoga Practice with Jess Horn. The sequence will be designed to help you arrive fully in your body, and create space both physically and mentally, to prepare for the breath practice.
Then Rebecca Dennis will take you on an embodied journey with your breath. You will learn and experience the deep healing benefits of self-healing breath work. This can help you let go of any unhealthy breathing habits, such as breath holding, shallow breathing and over breathing and release both physical and emotional tension from the body. This can dramatically shift the way you feel in your body and bring higher states of awareness to the mind.
We will spend some time reflecting with guided journaling, to help us find our Sankalpa and reflect on how we'd like to navigate through life.
The day will be topped off with a Yin/Restorative Yoga practice to help lead us to stillness and absorb the benefits of this deeply healing day.
Finally, we will all come together to meditate outside in nature leaving you feeling balanced and connected.
Jess will be weaving in sound with her crystal bowls throughout the day to help clear and deepen our experience.
Rebecca and Jess have been creating magic together at their retreats for over 9 years now and are excited to share this transformational day with you.
Places are limited to only 14 spaces.
Price £180.00