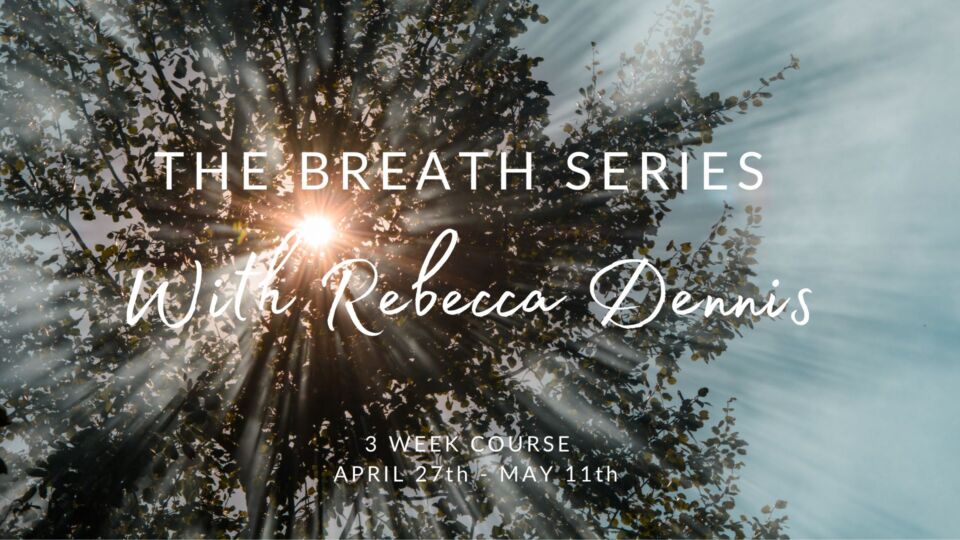 Discover the natural healing qualities of a full breath and learn how powerful breathing techniques can help improve your wellbeing. This 3 part series is for a limited number of people and Rebecca will take you on a journey through breath, self acupressure, movement and sound with optional mentoring and support to encourage you to integrate the benefits of this practice into everyday life.
For thousands of years yogis and meditation masters have claimed that breath is the essential link between the body and mind. Now these techniques are being embraced by Navy SEALs, elite athletics, universities, schools and Silicon Valley executives for their infinite and essential benefits. Research and science now backs up this neglected subject to be a missing key to both mental and physical health and accessing higher states of consciousness.
By learning how to consciously connect to our breath we can harmonise the body and mind, live life more fully, find emotional freedom and improve our breathing systems for optimal health and wellbeing. Whether it's reducing stress and anxiety, increasing energy levels or improving sleep – conscious breathing has benefits for everyone.
We live in a fast-paced world and often we feel challenged and overwhelmed. In our busy schedules adding to our lists a daily mediation/mindful practice can feel like another chore. Many of us are unaware that by making simple chang