Event Navigation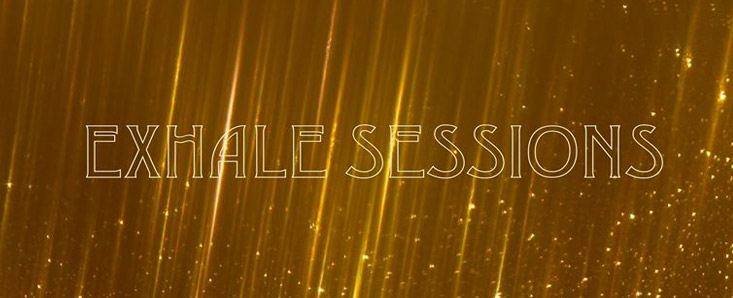 With Rebecca Dennis & Aimee Hartley, Jess Horn and special guest, EFT Master, Jemima Eames. The October Gallery, London. July 9th – 130pm to 730pm
Yoga, Transformational Breath, EFT and Meditation.
Founders of www.inspirationspace.co.uk Rebecca Dennis, Aimee Hartley and Jess Horn will be joined by EFT Master Jemima Eames, combining powerful therapies for a deep and unique experience encouraging the mind and body to let go and rejuvenate. EFT (Emotional Freedom Technique) is also known as 'tapping'. It's described as "acupuncture without the needles" and is a process of gently tapping on specific points on the head and hands. This clears blockages in the energy system, releasing physical and emotional pain from the body.
EFT is used by millions of people worldwide for many diverse issues such as stress, anxiety, phobias and physical pain. It often works when other treatments have failed. Once you've learnt the basic tapping sequence which you will learn in the workshop, you have a brilliant, easy and effective tool for life. During the session you will learn about the subconscious mind, where our behaviour comes from and how to use tapping to create a stress-free life.
The afternoon will begin with Jemima Eames taking you through a session of EFT and then Yoga Teacher, Jess Horn will lead a short but carefully designed movement and stretching sequence to ground us and open up the respiratory system, allowing us to fully arrive for our practice. Modifications will be given to make it suitable for all bodies.
Then Aimee Hartley & Rebecca Dennis will take you on a powerful journey with your breath. You will learn and experience the deep healing benefits of Transformational Breath and practice this progressive self healing breath work. This can help you let go of any unhealthy breathing habits, such as breath holding, shallow breathing and over breathing and release both physical and emotional tension from the body. This can dramatically shift the way you feel in your body and bring higher states of awareness to the mind.
Benefits of improving your breathing:
· Open your breath and expand your awareness
· Feel more energised and revitalised
· Let go of old emotions and gain a sense of freedom
· Release anxiety and alleviate depression
· Develop a strong connection with your true self
· Cultivate a deeper connection with yourself and others
· Become aware of emotions halting your emotional growth
· Develop a new dimension to your yoga practice
The afternoon will be topped off with a beautiful meditation by Yoga Teacher Jess Horn to leave you feeling balanced, connected and at peace.
EARLY BIRD PRICES FROM £85.00
Exhale Sessions will be held by Yoga Teacher Jess Horn and Breathing Facilitator's Aimee Hartley and Rebecca Dennis, co-founders of Inspiration Space with special guest EFT Master, Jemima Eames.
"Transformational breathing is truly transformational – it has cleared my asthma and I feel so happy, full of energy. The breath work truly helps you clear away stress and anxieties both current and old one. After just a few sessions I felt reinvigorated, lighter and happier."
"I had asthma before starting the TB but I no longer need to use my inhalators. Rebecca is a wonderfully, very gifted breath coach. She is very caring and will gently help you reclaim your breath so your body and mind will work at its optimum. I have highly recommended her to all my friends and family and they have all had glowing reports." Maria, London
"I found Aimee's approach to