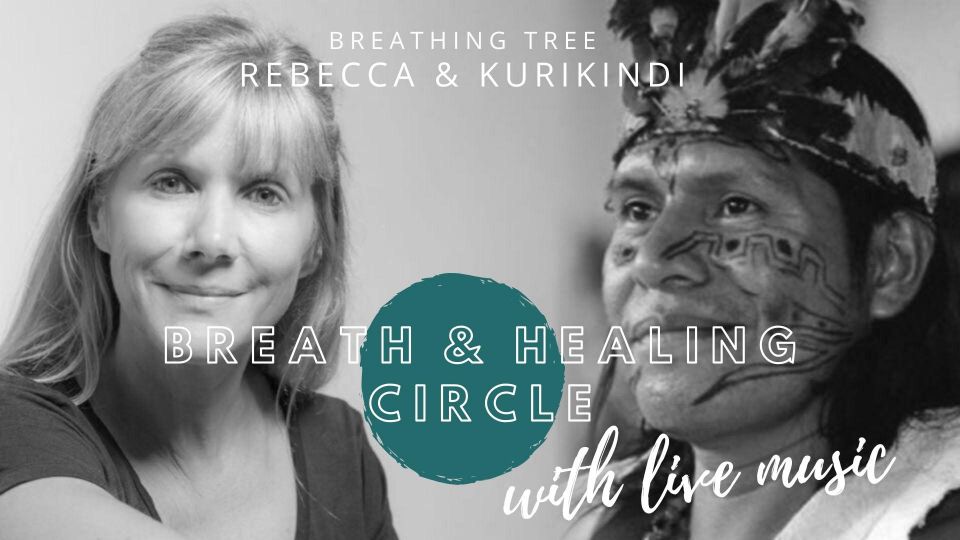 Breath Healing Circle with Rebecca Dennis & Kurikindi
WEDNESDAY 27th MAY
ONLINE
7pm – 9pm
This is an opportunity to set intentions, let go of deepest programmes, heal old patterns, find space, purpose and connect together in this shift we are all experiencing in this time. An important part of this heart opening journey will support insight, flow and authentic connection.
Rebecca is joined by her friend and teacher Kurikindi, an indigenous Amazonian shaman, born in the rainforest in Ecuador and comes from a long line of traditional intuitive Amazonian Shamans. He will be sharing his wisdom, songs and teachings from the Amazon. Rebecca will be leading you through a powerful breathing session to help to clear restricted breathing patterns, reduce anxiety, soothe the nervous system, release negative thought patterns, trauma, tension and blockages and raise vibrations for the collective. This helps support the immune system, bring in energy, clarity and grounding.
This is a special event and spaces are limited, register for the zoom event via the link below👇
https://us02web.zoom.us/meeting/register/tZcqc-mtqzIoH9ECZG2vJ_0kxU6fzHn9oYgR
This is a donation based event – Please pay £5 or what you can or do still join if you are unable to at the moment.
Paypal: rebeccaward25@hotmail.com