Event Navigation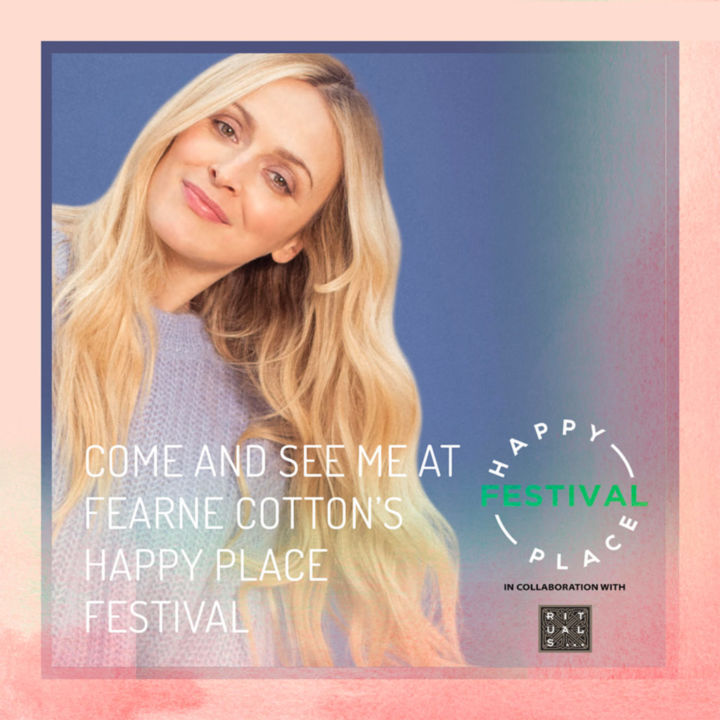 Taking place at London's glorious Chiswick House & Gardens and Cheshire's picturesque Tatton Park, Fearne Cotton's Happy Place Festival in collaboration with Rituals is a welcome addition to Fearne's hugely acclaimed Happy Place Podcast and her Sunday Times Best Selling book Happy.
Happy Place Festival further aims to help clear the mind, bring simple joy and help unlock that inner happiness. Each moment of the festival will be a fully immersive experience giving people the chance to go and escape anything that they are dealing with in real life and come away with some brilliant tools to help them.
Expect workshops including a creative workshops teepee in association with notonthehighstreet featuring renowned experts to yoga classes, live podcasts and talks from inspiring individuals plus outlets from exciting wellbeing businesses and joyful food to sample.
Rebecca and The Breathing Tree team will be holding breathwork sessions :
Chiswick House, London
Saturday 3rd August
Adult Workshop – Get High On Your Own Supply – 1.30pm
Book signing – 3pm
Sunday 4th August
Adult Workshop- Get High On Your Own Supply – 2.30pm
Children's Workshop – Connecting To Your Super Powers 4.30pm
Tatton Park, Manchester
Saturday 7th September
Adult Workshop – Get High On Your Own Supply – 1.30pm
Book Signing – 2.30pm
Tickets are on sale now via https://www.happyplacefestival.com.